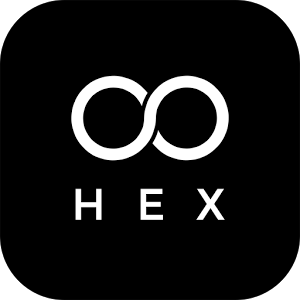 Cheats, Solutions, Tips, Answers and Walkthroughs for popular app game "Infinity Loop: Hex", available on iPhone, iPod, iPad, Kindle and Android.
Infinity Loop: Hex by Infinity Games.
Publisher: Infinity Games
After 30 Million downloads, Infinity Loop Version 2 known as Infinity Loop: HEX is now being played and universally loved! Infinity Loop: HEX has infinite levels to play within a hexagonal board. Now you can build loops in a whole new way with with the same structure of the original Infinity Loop game. This clean, simple, and elegant game will help to improve your focus and attention levels. Infinity Loop: HEX allows you to create beautiful closed shape patterns by connecting all of the pieces provided. However, unlike other games, it's carefully designed to provide moments of serendipitous joy, relaxation, and calm. The point of Infinity Loop: HEX is to enjoy it at your own pace.
• • • • • • •
Key Features of the Game App:
– Connect lines and corners to create closed shapes.
– Infinite levels of play!
– Free, absolutely free!
• • • • • • •
HOWEVER, IF YOU NEED AN ANSWER OR WALKTHROUGH FOR Infinity Loop: HEX, we at App Clarify, are here to provide you with the exact help you need to inspire you to finish a fulfilling and thrilling game so that you can continue to remain calm and cool.
CHECK BELOW and find the specific walkthrough, answer, or solution to the Infinity Loop: HEX Level that you need help with now!
---
Infinity Loop: Hex Walkthroughs